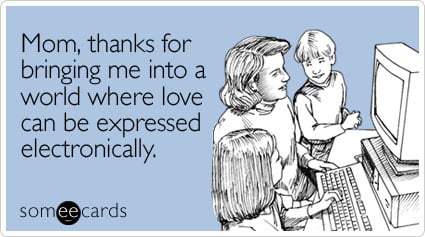 I was kinda nervous for Mother's Day this year.
I was worried that nobody would remember that I am a Mother.
I worried that when they talk in church about Moms I would not relate.
I was sad that I am unable to hold my baby tighter because I'm so glad to be her mom.
Luckily, I have actually had a really good day. Sure, I cried a little. But, I would have cried either way. My gratitude for her reaches beyond the grave. I love being a mother to her as an angel as I would have if she were here.My daughter is the best. Am I a proud Mom? Very.
So I decided that if people don't remember that I'm going through stuff today, that would be okay. I can't expect everyone to remember her how I would, that would be silly.But as usual, the goodness of others is surprising.
You see, I actually thought Mother's Day was yesterday. I've always known that Mother's Day is on a Sunday, but for some reason I kept trying to tell guests at the Hotel to have a great Mother's Day. I couldn't get a hold of my mom all Saturday and went to bed feeling like the worst daughter ever for not reaching her. It was weird.
While I was at work I got a surprise phone call from my sister-in-law MaShay. Remember
Hank
? Well now he look like this:
He's adorable. So is his dear mother. Well, his mother, MaShay called me Saturday afternoon and talked to me about mother's day and about Molly. She said she had been thinking about me all day, and she cried when telling her brother Molly's story. I was beyond touched. She then teared up as she told me she hoped I could have a happy Mother's Day and know that I am a Mom. I cried it was so sweet. I love you MaShay!
Well, I woke up this morning to the sound of a wisk whirling around a bowl and I knew that Lucas was making me breakfast. He's the best. He has to be at church all day on Sundays, so he let me sleep as long as he could and woke me up around 8. I was surprised to find a beautiful rose on the counter. Because he knows my love for sweets, he made pancakes with chocolate covered strawberries. This was topped with whipped cream. I was in heaven. This boy knows me! He told me he loved me and gave me all the love and attention I need. I felt great.
Then he said, "I made you something." I was really surprised and touched. He ran out of the kitchen and came back holding Molly's memory book. My throat got a lump in it and I knew that he had given me a gift by giving Molly a gift.
See, I have been trying to make Molly's memory book since July. Its really emotionally tolling for me, and I am working REALLY slowly. I have yet to do all Molly's pictures because I end up crying. I had hoped that Lucas would make a page about him and Molly. A father/daughter thing. It's been a long time and he had not done it so I figured it was going to make him sad.
But this morning he flipped open her book and there was a beautifully scrap-booked page.
The poem in the middle says:
Molly,
I will never forget the first time I saw you,
I will never forget the first time I held you,
I will never forget those few hours
we had together as a family
I will always love you.
I will always be better because of you.
I will see you again.
My eyes watered up as I read it. I was so happy he did this for me and for Molly. It meant the world to me and made me SO happy! I don't know how he does it, but he seems to become more and more perfect with every passing day.
Then, thanks to facebook, all the people who thought about how today would be for me left me nice comments letting me know they were thinking about me and wished me a happy Mother's Day. I am constantly impressed with how loving other people can be. Thank you for making my day less difficult!
Later at work, I called my mom to wish HER a happy Mother's Day. We laughed for 30 minutes straight as we talked about awkward moments.
This is my cool Mom!
We laughed at this...
Today in church (we go to a student ward, so nobody there is a Mother but me) the talks were all about Motherhood and the Bishop let us know there was going to be a special musical number. A "surprise" he called it. Well, after two speakers all the boys in the congregation get up with their hymn books.
The girls all start giggling, excited that the boys are going to sing us a special song. Usually on Mother's day it's something like "Love at Home" or a song about Mom's.
The Bishop got up and said, "I know none of you are mothers yet, but the men jumped at the opportunity to sing a song for you"
They then sing the song "Ye Elders of Israel". Its basically a song that empowers men to be Christ-like and support others. Its a song for Men.
At first the girls are taken by the fact that the boys are singing and looking for cute ones. I laughed when they stop giggling and just kind of stare as they realize the men are singing about themselves. I know that these men are important, but to sing about it as a Mother's Day musical number? I am still laughing about it. Lucas said he was embarrassed at the song choice. It had nothing to do with Moms.
As they sang (about themselves) for the girls(for dates?haha) we all sat awkwardly and then it was really weird as they sat back down. Hopefully one of those boys gets a date out of it.
The closing song was about a half an hour later. Unfortunately for the women in the room, it was a song that was meant for a men's choir and none of the girls could sing it. We attempted it, but the room was filled with the sound of men singing next to girls squeeking out notes that are out of their range. The more I think about it the more I giggle.
So as I told my mom this story she laughed really hard, the kind of laugh that makes you glad it was after something you said.
We then laughed as my Mom tells me her awkward church story:
She plays the piano really well. When she was in college, she was playing some classical music that she knew really well on the piano in the church. Her Bishop heard her and asked if she would be willing to play a musical number that Sunday.
Now, my mom has really bad nerves when it comes to performing musically. She hesitated but agreed to play.
She practiced a churchy song from the hymn book all week, and on Sunday she got up to play when it was her turn.
She stood behind the piano and looked out over the congregation and was overcome with nerves. She lost all courage to try and play the song she had been learning all week and instead only had courage to play a piece she knew she had memorized.
It was Solfeggietto by C.P.E. Bach.
For the whole mental image,
here is the song
Not exactly sacrament meeting piano music. But it was the only thing she knew she would ruin, so off she went.
Anyway, she got up and it was silent. She said everybody felt really weird and then this girl goes "Was the C.P.E. Bach?" My mom just says, "Yeah."
Well, she was never asked to play another church hymn on the piano in that ward. haha
HAHA! That's my mother!
Hope your Mother's Day was fantastic!